Cosmetic Brushes Production Line
Our production workshop of make-up brush is clean and uniform.
Our make-up brushes are placed neatly in production to ensure that the hair shape of each make-up brush is very beautiful and in good shape.
The plastic handle of cosmetic brush, we will take disposable gloves to package, to ensure that the product is clean, no watermark on the brush.Our make-up brushes are handmade.Make up brush is like a handicraft. Details are very important.
For the cosmetic brushes,Ours is very different with others.
Our shape of bristle is very super than other manufacture.
And our bristle is very soft and comfortable.
We make high-end cosmetic brushes!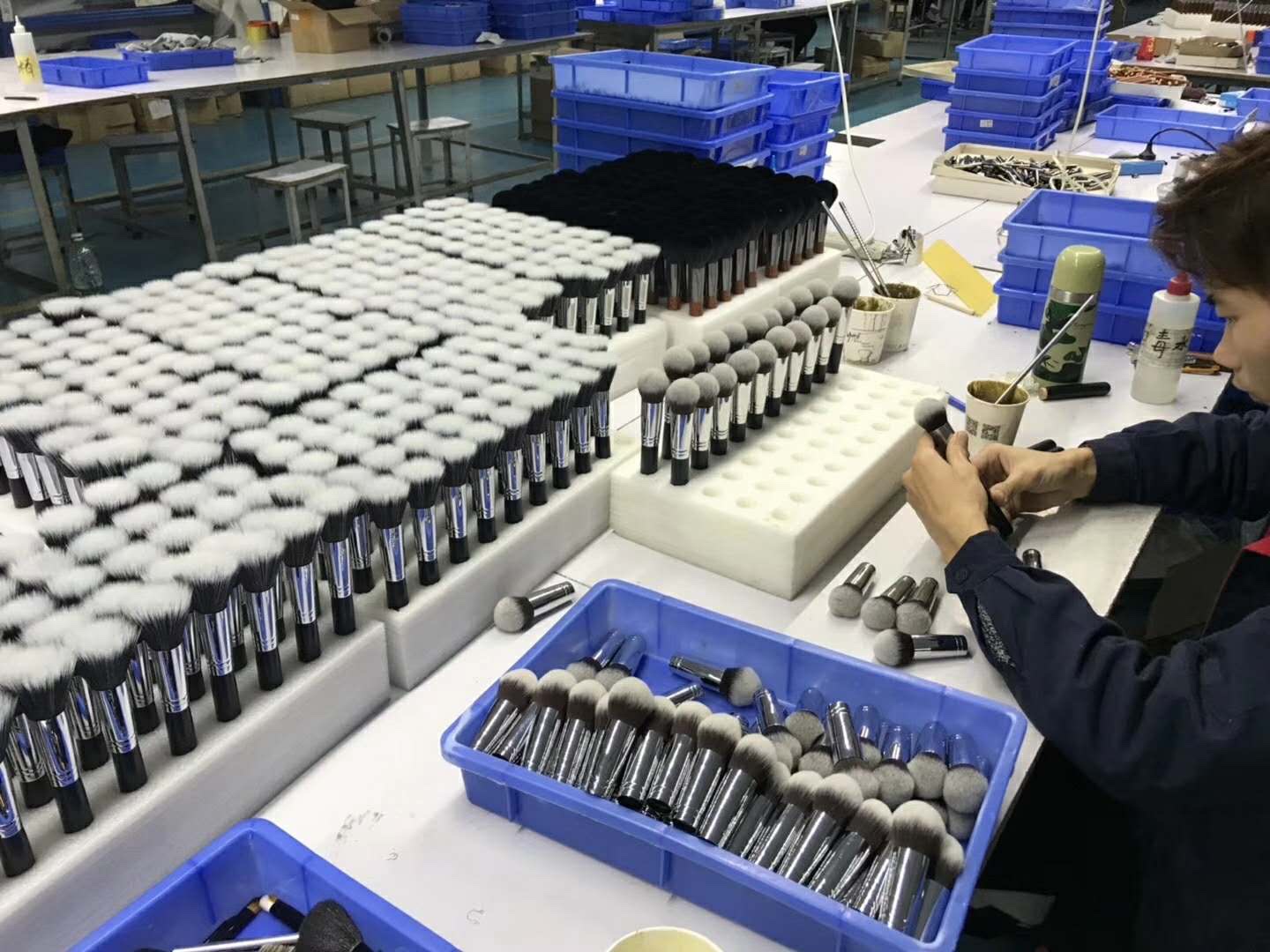 Get the latest price? We'll respond as soon as possible(within 12 hours)